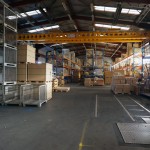 We are a SMB located in the centre of France (Clermont-Ferrand) on a 1,600 square meters site including :
an assembly and a quality control workshop,
a warehouse,
a technical office (mechanics and electronics, production, quality
and after sales service),
an administration office (Sales, CRM, Logistics, Accounting)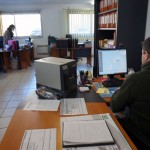 Our customer service provides a customized and responsive commitment to our client's requirements.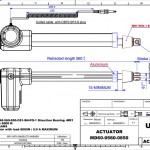 We support with expertise and efficiency your choice of motorization, based on key points :
selecting a standard product in our range, or adapting it or even developing it to fit your application,
assembling and supplying quickly a sample and/or a prototype
adapted to your specifications for running your trials,
also carrying out our own tests in our Lab (if possible on your application frame),
controlling the conformity of our products according to the EU regulations and standards in
force (EMC, LVD, RoHs, etc.),
assuring reliability of supply and on-time delivery once mass production launched,
managing the after-sales service.
We are close to our customers via our Europe-wide commercial network of Sales representatives.