The Medic range is dedicated to the Medical and Paramedical fields with practical products that provide both support to caregivers and safety for the patients.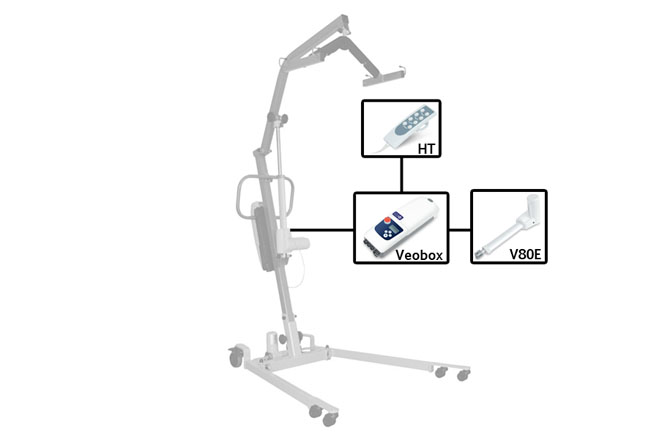 Patient-hoist
Linear actuator V80E + battery-box VEOBOX + wired hand-set HT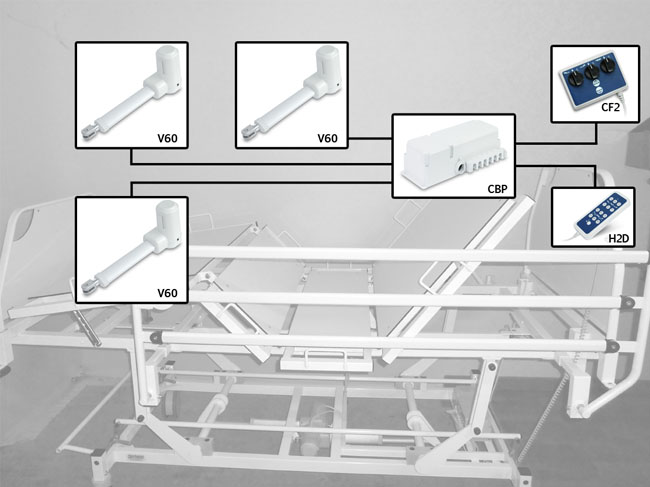 Home-care bed
Linear actuators V60 + control box CBP + wired hand-set H2D + lock-out box CF2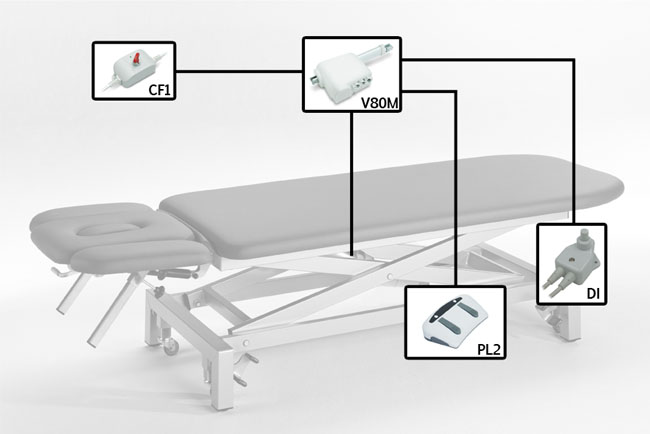 Physiotherapy couch
Linear Master actuator V80M + foot-switch PL2 + peripheral dual-switch DI + lock-out box CF1
patient-hoists and standing frames
examination and treatment couches (physiotherapy, dialysis, massage, etc.)
care beds
devices for bathing assistance and wheelchairs
dentist chairs
veterinary care tables, etc.
Our products dedicated to these applications :